Welcome to the world of Lyre's
Lyre's was founded in 2019 to replicate the world's most popular spirits in a non-alcoholic format, each as close to the original premium volume spirit as possible. In a short space of time we have grown to become the world's leading independent non-alcoholic spirits brand.
Lyre's expanding portfolio of premium non-alcoholic spirits is capable of crafting 90% of the world's best-selling cocktails while also underpinning a ready-to-drink range. We are partnered with one of the world's most advanced beverage technology companies enabling us to find the perfect combination of ingredients and adapt to new market requirements.
Lyre's currently sells in over 60 countries across multiple channels, including direct-to-consumer via our website. We have existing partnerships with leading retailers and brands globally and are stocked in 20 of the world's top 50 bars.

THE DEMAND FOR NON-ALCOHOLIC DRINKS & GROWTH OF MINDFUL DRINKING IS EXPLODING

AVAILABLE IN 100 MARKETS BY 2022
OVERWHELMING POSITIVE SENTIMENT AT OVER 74%

D2C MAKES UP 1/3 OF SALES

WE'RE POSITIONED TO DOMINATE THE PREMIUM VOLUME SPACE

CONTINUING R&D ENSURES PRODUCTS REMAIN BEST IN CLASS & ACCESSIBLE IN GROWTH MARKETS
Lyre's operates in a rapidly expanding market and we believe we are best-placed to capitalise on the explosive growth in mindful drinking. Lyre's is the only range that delivers a true to taste experience. A frictionless swap of a Lyre's non-alcoholic spirit for the original alcoholic ingredient delivers all the benefits of a premium sophisticated non-alcohol drink without any compromise.
Lyre's is a UK company with an international workforce. We have production facilities in Australia, the UK, Germany and the USA, and have offices in London, Sydney, New York, Singapore, Amsterdam and Shanghai.
Our mission is to be globally ubiquitous in all major markets.
KEY MILESTONES | TIMELINE


OF THE WORLD'S COCKTAILS CAN BE RECREATED USING LYRE'S





POSITIVE SOCIAL SENTIMENT

Sustainability and social responsibility are at the heart of Lyre's.
Our products have a positive social impact. We enable consumers to make a frictionless swap from alcoholic spirits without compromise, enabling those who want to drink less or no alcohol a healthier alternative. In addition, all of our products are vegan.
Lyre's is not only a digital first business but also manufactures in four locations. We constantly look to optimise our supply chain and routes to market to adopt the shortest possible supply chains. This arguably positions Lyre's as the most environmentally friendly producer, simply by avoiding the movement of sea containers intercontinentally from a single point of origin. All of our packaging is also 100% recycled, with sustainability a core value within our business.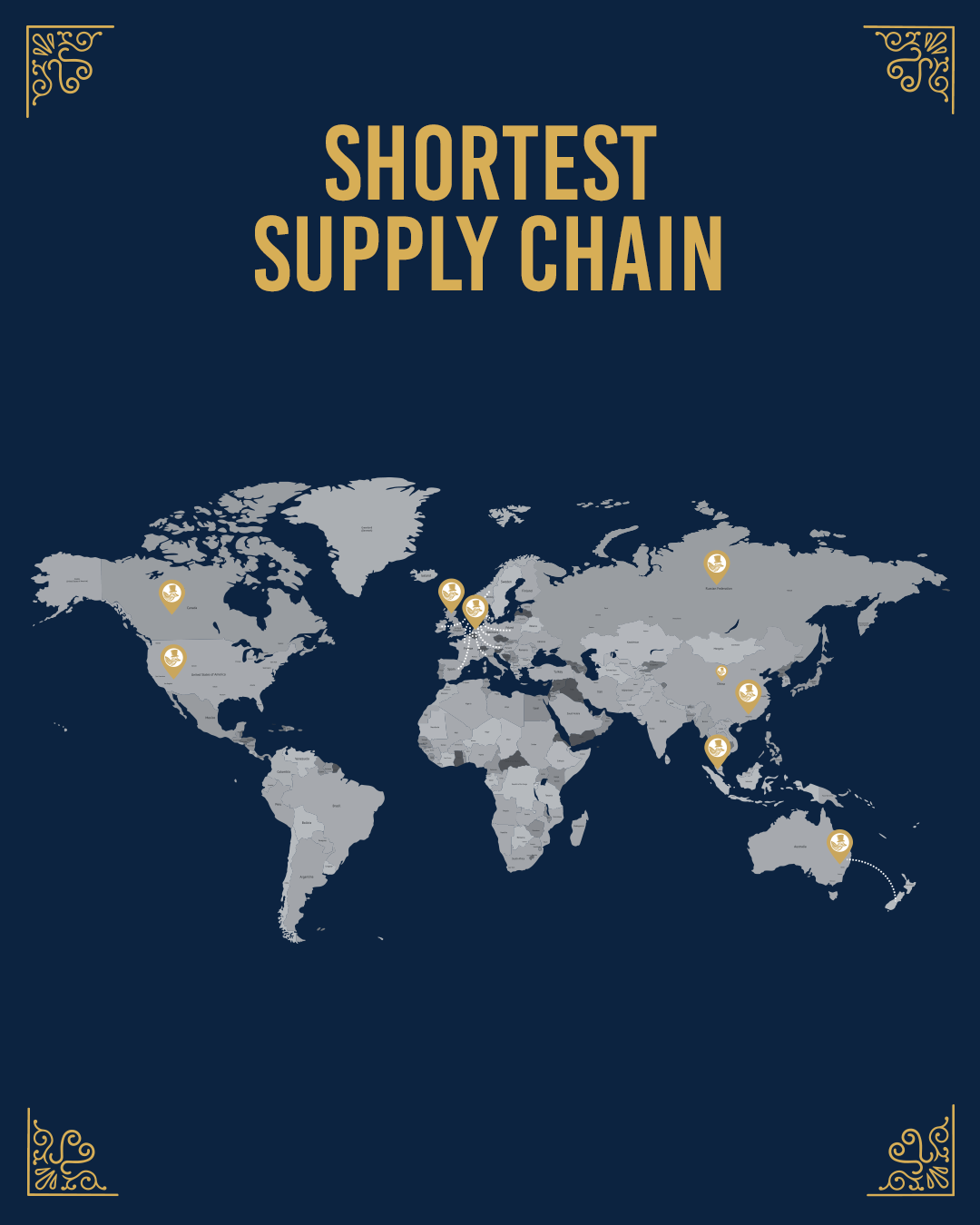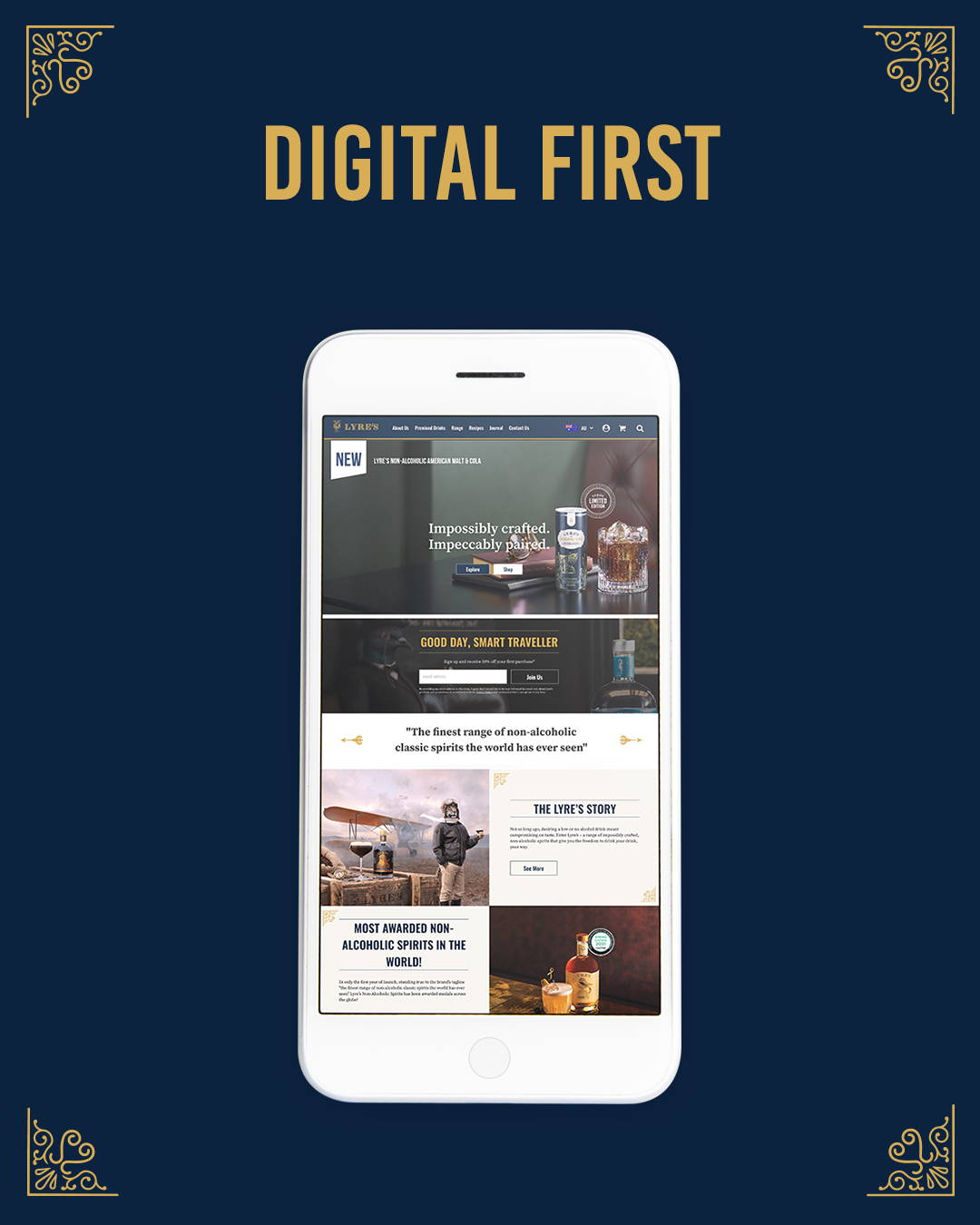 CHARITIES & COMMUNITIES WE SUPPORT
MATESHIP
AWESOMENESS
THE PAY IT FORWARD PRINCIPLE
EMPOWERED INDEPENDENCE
"I have tried to cut down SO many times before and honestly could not have done it without Lyre's. I need to have a grown up drink at the end of the day and it tastes just as good to me. It really helped break the habit of drinking wine every day...I managed to be AF for 28 days in July and I'm carrying on now through August. Thank you Lyre's ❤"