The Lyre's Highland Malt Style is the world's first true-to-taste whisky style single malt, impossibly crafted in a rich and complex palette of seasoned oak, nutty grain, warm spices, and a touch of smoke.
Lyre's spirits don't just mimic. We've captured the essence of a blended malt whisky with a balanced array of and rich aromas in an authentic amber hue. Take a moment to relax with the mature and dignified Lyre's Highland Malt.
A tipple sans the sauce. That's neat.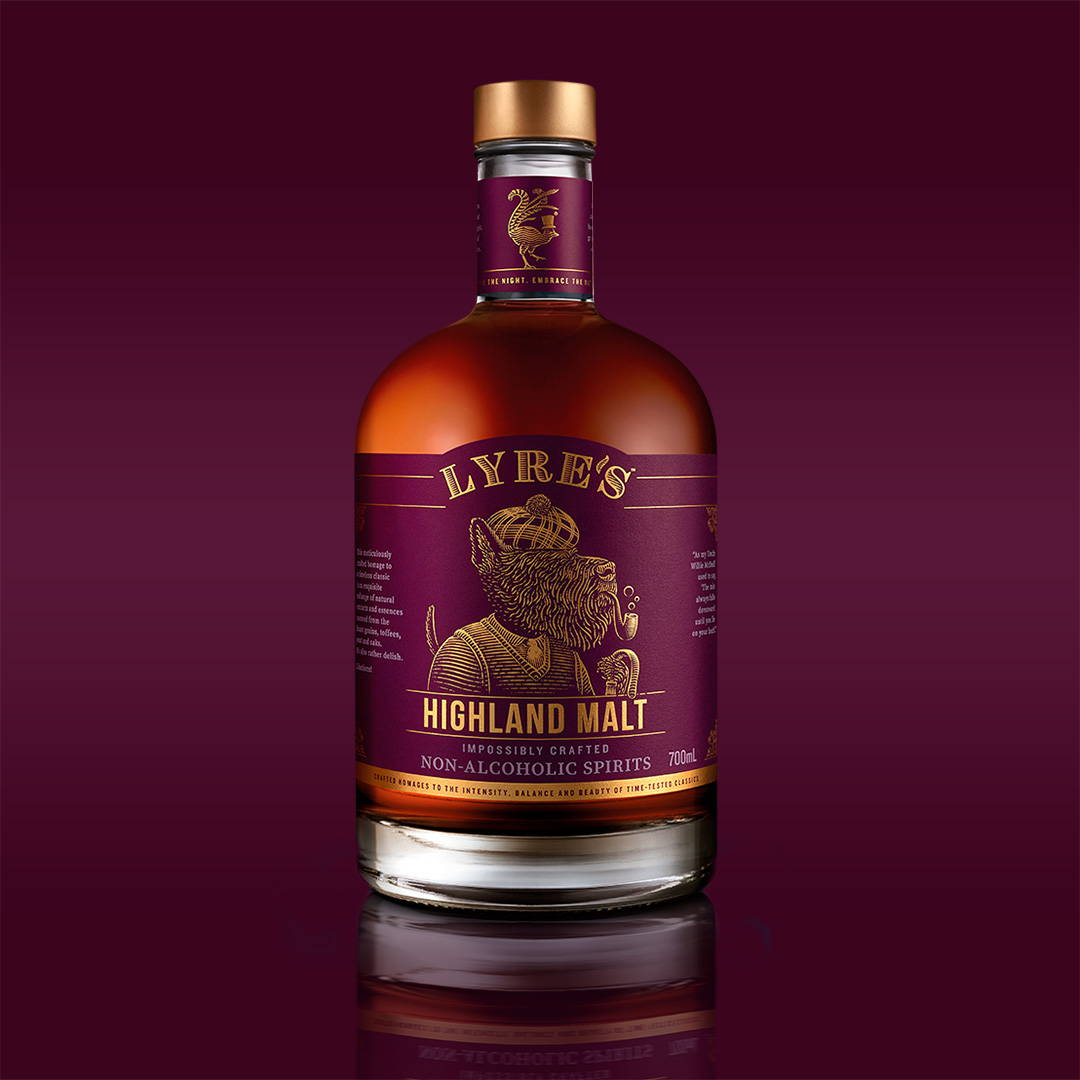 ---
As my Uncle Willie McDuff used to say, 'the rain always falls downward until you lie on your back'.
This meticulously crafted homage to a timeless classic is an exquisite melange of the finest flavours, evoking notes
of the finest grains, toffees, peat and oaks.
It's also rather delish.
How to Enjoy: As a classic mixer, try with Time-honoured tipples, like soda for a classic Whisky Highball. Or a Manhattan with Lyre's Aperitif Rosso for a jolly non-alcoholic whiskey sour.
Bouquet: A balanced and rich aroma of hay, grain cereal, stone fruit, banana, almond and vanilla. The subtle additions of sea spray and lightly charred oak add to the complexity.
To Taste: There is a lovely depth in flavour to the Highland Malt with a natural influence of seasoned oak, nutty grain, and warm spices. The welcomed smoke contributes lift to the soft palate and balances the length which is focused and rewarding.
Libations!
Rich, mature and complex isn't the perfect man, it's the perfect non-alcoholic whisky style cocktail.